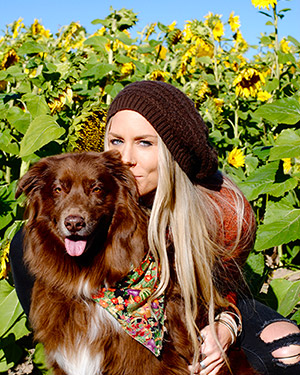 Lisa B, Certified Veterinary Technician
Lisa's love and compassion for animals began when she was a young child. It was then that she realized how special the human/animal bond can be. She began working with animals in 2007 at the Indianapolis Animal Care & Control assisting the medical team there. A few months later, she enrolled in the Vet Tech Institute of Indianapolis. Her love for the field has followed her all the way to Portland, Oregon, where she found a home at Gabriel Park Veterinary Clinic in 2017, and she has been working as a CVT there since. Her favorite thing about working at GPVC is the close knit, family style community within the clinic; and the fact that every person puts the well-being and comfort of the animals first.
In her spare time, Lisa enjoys painting, supporting local/organic agriculture, and visiting local coffee shops. But most importantly, she enjoys hikes and outdoor adventures with her soulmate Ares, a 12 year old Australian Shepherd, and quality time at home with her 3 cats: Brandt, Mylo, and Sonny.