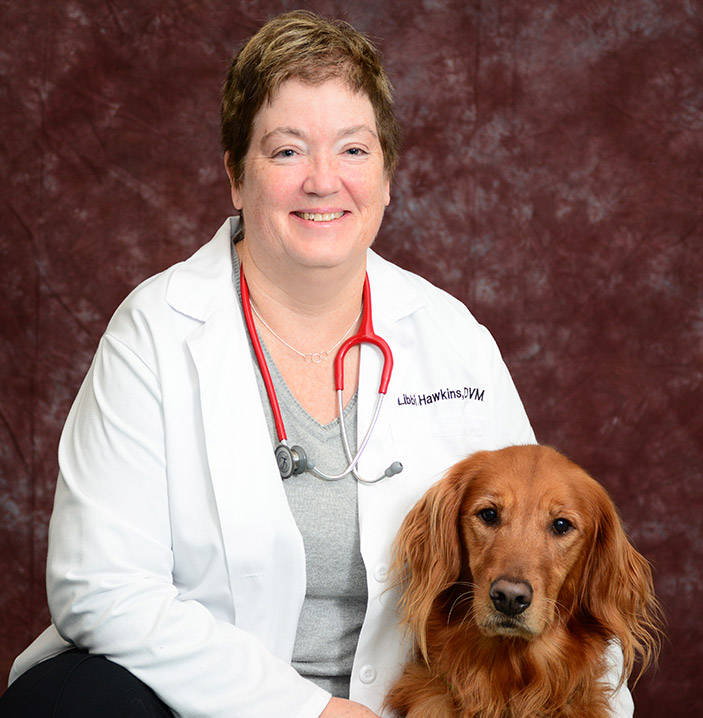 Dr. Elizabeth "Libbi" Hawkins, Owner
Dr. Libbi grew up in southwest Portland where she attended Bridlemile Elementary and Wilson High School. Dr. Libbi received her B.S. from Oregon State University, her M.S. from the University of Nebraska and her DVM from Kansas State University. Dr. Libbi enjoys practicing all aspects of veterinary medicine and has special interests in dental health, geriatric and hospice care. She believes the human animal bond is the most remarkable bond we can share. Dr. Libbi currently shares her home and heart with 2 Golden Retrievers, Bailey and Tillie as well as her kitties, Tortillni, Flower, Vinny, Violet and Veto. Dr. Libbi is dedicated to working with the community and supporting several local rescue groups including Golden Bond Rescue, Cat Adoption Team and Animal Aid. She believes these type organizations help as many pet's as possible find their forever homes.
Her hobbies outside of Gabriel Park Veterinary Clinic include gardening, exploring any beach, spending time with friends, and a recent love of travel in France. Dr. Libbi enjoys being a local business owner and strives to provide the most valuable services to her clients and their animal family members.
Dr. Jamie Cheshier, Associate
Dr. Cheshier earned her B.A. in Ecology and Evolutionary Biology and a B.S. in Psychology from The University of Arizona in 2000. Dr. Cheshier attended Washington State University and earned her DVM in 2006. She practiced veterinary medicine for 4 years in Arizona before moving to the northwest to enjoy cooler temperatures and greener landscapes. Within veterinary medicine, Dr. Cheshier enjoys preventive care, internal medicine, soft tissue surgery and dentistry. Outside of the hospital, she enjoys hiking, exploring new restaurants, running, travel and camping. Dr. Cheshier has participated in several local athletic events including Hood to Coast relay, Girlfriends half marathon, and Warrior Dash. Dr. Cheshier shares her life with Scout, her black cat, and two Golden Retrievers, Atticus and Chloe.
Dr. Jamie joined Gabriel Park in August of 2014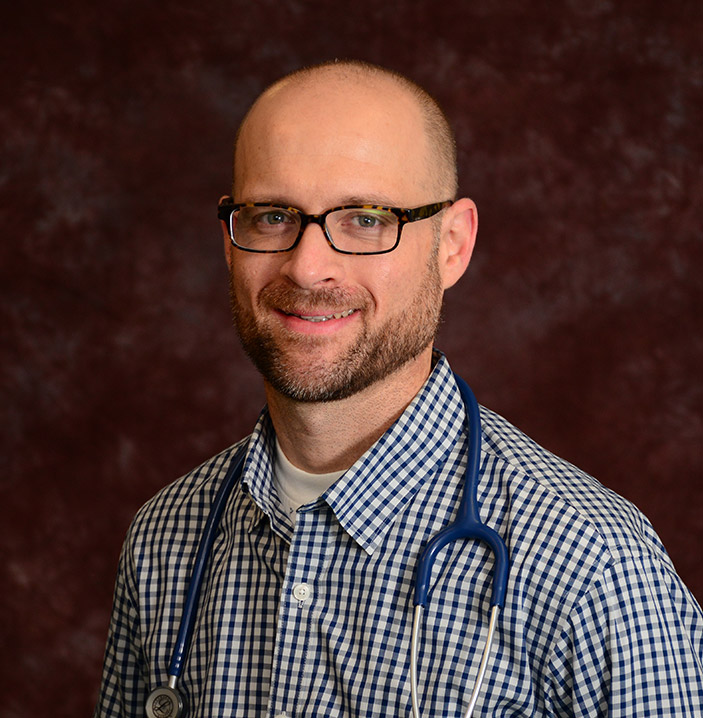 Dr. Jon Perchick
Dr. Perchick joined Gabriel Park Veterinary Clinic in January 2016. Jon received his Doctor of Veterinary Medicine degree from Kansas State University in 2005. He completed a small animal internship at Cornell University in 2006, where he also met his future wife. Following a year of advanced training in internal medicine at the University of Georgia; Jon was lured to the Pacific NW in 2007. After practicing in Seattle, WA for 2 and a half years, Jon has resided in Portland, OR with his wife since 2010.
Dr. Perchick enjoys all aspects of veterinary medicine, but has a passion for dentistry, soft tissue surgery and challenging medicine cases. Jon is a member of the Foundation for Veterinary Dentistry, the American Veterinary Medical Association and the Portland Veterinary Medical Association.
Jon and his wife, Keri, also a veterinarian, are proud parents of two busy children, Darcy and Ryan, as well as an energetic Dalmatian, named Jackson. Although spare time is scarce these days, Jon's hobbies include reading, exploring Oregon's numerous hiking trails, sampling the vast array of PNW beers, woodworking, tinkering with cars, outdoor grilling, and the rare date night with his wife.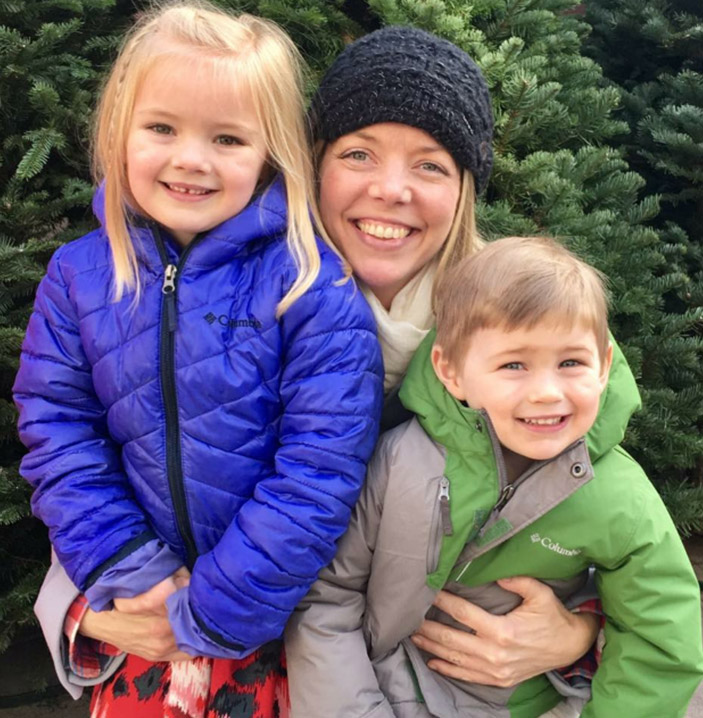 Dr. Keri Ramstedt
Dr. Keri Ramstedt graduated from The Ohio State University College of Veterinary Medicine in 2003. From 2004-2006, she completed a small animal medicine and surgery internship at Oradell Animal Hospital, a large private practice in Paramus, NJ, as well as a small animal internal medicine residency at Cornell University, in Ithaca, NY. Although the Midwest, east coast, and upstate NY were enjoyable, Keri grew up just outside of Seattle, and was eager to return to the Pacific NW. After residency completion, she worked at a private referral practice in Seattle, WA for three years. In 2009, Keri moved to Portland, OR and worked at a local small animal referral practice in Tigard through 2011.
Keri and her husband welcomed their first child into the family at the end of 2011 and Keri made the decision to care for their daughter full time. In 2013, they welcomed a little boy as well.
Keri enjoys the rewards and challenges of staying home with the children, however she recently joined GPVC on Saturdays to reengage in her professional career. Keri enjoys all aspects of internal medicine, with particular interests in immune-mediated disorders, liver disease, gastroenterology and diagnostic imaging. She strives to provide a compassionate and practical approach to diagnosing, treating, and monitoring her patients.
Although spare time is very limited, Keri enjoys cooking, running with their Dalmatian, hiking, working out, and spending time with family and friends.